Whether you're Whole30'ing, pregnant, or otherwise avoiding adult beverages this holiday season, we think you deserve to enjoy a festive, refreshing drink. These four Whole30 holiday mocktails make the most of seasonal ingredients like cranberry and citrus, and also feature warm notes of ginger and cinnamon. Put them on the menu for all of your holiday events (or enjoy one while watching your favorite seasonal Hallmark movie!). Cheers, mama!
Want more Whole30 compliant mocktail recipes? Click here to see our collection!
Muddled Cranberry & Orange Seltzer

Ingredients
1/2 cup of orange-flavored seltzer
1/2 cup of fresh cranberry juice (unsweetened)
3-5 ice cubes
1/4 cup fresh cranberries
1 fresh orange slice
Instructions
USING a mortal and pestle, gently smash the fresh cranberries to release their natural juices and flavor. Set aside.
PLACE ice cubes in a glass. Pour orange-flavored seltzer in the glass, followed by the fresh cranberry juice.
GARNISH with a fresh orange slice and fresh muddled cranberries.
Pineapple & Rosemary Infused Seltzer with Lime

Ingredients
1 cup of lime-flavored seltzer
1/4 cup of chopped dried pineapple (unsweetened)
3-5 ice cubes
1-2 sprigs of fresh rosemary
1 fresh lime wedge
Instructions
PLACE dried pineapple in a glass. Add ice cubes and lime-flavored seltzer.
GARNISH with a sprig of fresh rosemary and a fresh lime wedge.
Optional: Add a sprinkle of freshly cracked black pepper to the seltzer for a spicier flavor.
Ginger Mint Seltzer with Chai Kombucha

Ingredients
1/2 cup of lime-flavored seltzer
1/2 cup of chai-flavored kombucha*
3-5 ice cubes
1-2 sprigs of fresh mint
1 tsp. of minced fresh ginger
1 fresh lime wedge
*GT's Organic Raw Kombucha Third Eye Chai is great in this recipe.
Instructions
PLACE ice cubes and minced fresh ginger in a copper cup. Add lime-flavored seltzer, followed by the chai-flavored kombucha.
GARNISH with fresh mint and a fresh lime wedge.
Ginger Turmeric & Cinnamon Christmas Elixir (AIP-friendly)
Ingredients
1 bag of ginger-flavored herbal tea
8 ounces of hot water
Pinch of sea salt
1 tsp. of minced fresh ginger
1/2 tsp. of ground cinnamon
1.4 tsp. of ground turmeric
1/4 tsp. of ground vanilla bean powder (omit if following a strict AIP protocol)
1 Tbs. of coconut butter
1-2 Tbs. of collagen peptide powder
Instructions
STEEP tea bag in 8 ounces of hot water for 10 minutes. While tea is steeping, add the remaining ingredients to a blender. After 10 minutes, discard the tea bag and add the hot tea to the blender.
BLEND on high for about 20 seconds, or until very creamy. Serve in a mug and garnish with additional ground cinnamon. Cozy up on the couch with your favorite holiday movie and your Whole30 holiday mocktail!
---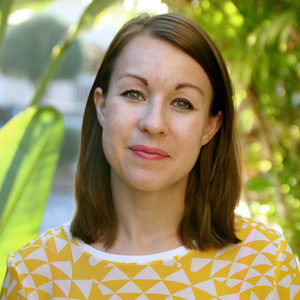 Sarah Steffens has a B.A. in Business Administration, Public Relations from The Master's College in Southern California. After years of experimenting with nutrition and recipes in her own kitchen, she now works as a Personal Chef in Los Angeles, cooking meals that support her client's intention to physically and mentally thrive. She has catered several independent film sets, making it her goal to optimize the energy and well-being of each creative crew. She is the in-house recipe creative for the Whole30, and the creator of the Savor and Fancy blog. When Sarah is not cooking Whole30 and Autoimmune Protocol meals, she is likely exploring mid-century sites in L.A., taking photographs, listening to an audio book or hiking at Griffith Park.