Dear Melissa,
I am getting ready to take an all-day trip to an amusement park. I have checked menus at the restaurants inside the park, I can eat at zero of them. What are some things I can take with me to eat that will not go bad in the heat? –Alyssa, Fort Wayne, IN
[Tweet "Whole30'ing at the water park or festival this summer? @melissa_hartwig has 4 #Whole30 success tips."
Dear Alyssa,
It's nearly summertime, which means amusement parks, water parks, and music festivals. These outings and events can be tough when you're doing a Whole30! Unless you're going to Disney or another big park (with a variety of restaurants), you may be faced with nothing but corn dogs, pizza, and ice cream cones. Packing your own food is a great idea, but you'll have to figure out how to beat the heat. Here are some ideas:
Packable Cooler
Pack-Its are small foldable coolers that go in the freezer overnight, and keep stuff cool during the day—no clunky ice packs required. They're small, light-weight, and as long as they're not sitting in direct sunlight, should keep your Whole30 Approved meat sticks, fruit, carrot sticks, olives or nuts, and even a small tub of guacamole from spoiling in the heat.
Vacuum-Sealed Flasks
Vacuum flasks keep cold things cold—including your Whole30 Approved drinkable soup from ZÜPA NOMA, Tío Gazpacho, or Bonafide Provisions. This is an easy way to bump up your hydration and get some nutrition on the go while you're at the park, and a cold, veggie-filled beverage will taste oh-so-good during your day in the sun. I use our Whole30 bottles made by Kokua; the double-wall insulation keeps my soup chilled for up to 24 hours.
Bring a Cooler
Research storage or locker availability and bring a cooler to leave for the day. With a small soft-sided cooler like this affordable one from Coleman, you can pack a Protein Salad (page 160-161 in The Whole30), lettuce leaves, mixed berries, and your favorite Whole30 Approved beverage and have a full, proper meal when you decide it's time for a break.
In addition to your packed lunch, remember to stash some Whole30 Approved emergency meat in your purse, for longer-than-anticipated lines at the roller coaster. With the variety of offerings from our partners at CHOMPS, DNX Bar, Nick's Sticks, Brooklyn Biltong, and Wild Zora, you're guaranteed to find the jerky, meat stick, or bar that suits your tastes.
"Sandwich" Your Park Time with Two Hearty Meals
Make sure you eat a hearty, satisfying Whole30 breakfast before you leave, so you're happily full and energetic for at least the first few hours of your park time. Then, think about what you'll do after your long day of fun-in-the-sun is over. The more robust your post-park plan, the less you'll be tempted to make a hanger-fueled decision to just get the stupid pizza.
If the park is close to home, have a delicious, fresh dinner prepped before you hit the road, so when the family comes home tired, hot, and hungry, your squad can have dinner on the table in 10 minutes. If you're traveling to your fun destination, jump on Yelp! and do some research ahead of time to find a restaurant where you can easily get a healthy Whole30 meal. (Call them and ask questions before your trip, if that makes you feel more comfortable about your order.)
With these tips, you should be able to stop sweating what you'll eat, and just enjoy the day with friends and family.
Have fun and stay cool!
Melissa
Got a question for Melissa? Submit it here.
Remember, we aren't answering questions about the Whole30 rules via this column (use the forum!), nor are we able to offer you specific advice about your medical issue, health condition, or body composition.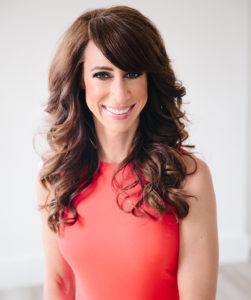 Melissa Hartwig Urban is a Certified Sports Nutritionist, and a 5-time New York Times bestselling author (It Starts With Food; The Whole30; Food Freedom Forever; The Whole30 Cookbook; The Whole30 Day by Day; and The Whole30 Fast and Easy Cookbook). She has been featured in the Wall Street Journal, New York Times, Forbes, Details, Outside, SELF, and Shape as the co-founder of the Whole30 program. Melissa lives in Salt Lake City, UT.
Photo credit: Marie Carmel Photography
---
Some links featured in our posts are affiliate links; we make a small commission when you purchase through our link. Thank you for your ongoing support.